The bathroom and its mirror are an integral part of everybody's preparation for the day ahead. While there are many benefits to a bathroom renovation, have you ever considered a mirror upgrade? It may seem simple, but a high-quality mirror can improve life in many ways. An illuminated wall mirror with a defogger on it is the perfect way to upgrade your bathroom!
Here are the top benefits of a LED bathroom mirror with a defogger.
Superior Function
The most obvious advantage of backlit mirrors for bathroom use is the addition of light to your space. An illuminated wall mirror with a defogger on it will add optimal light and a beautiful ambiance to enhance your routine.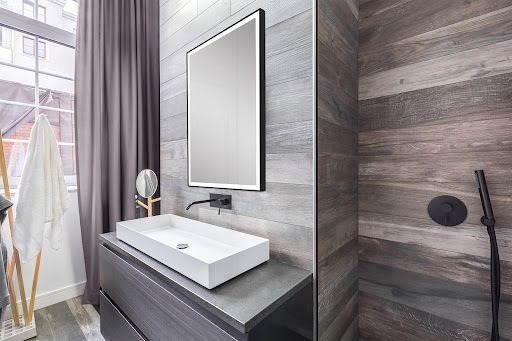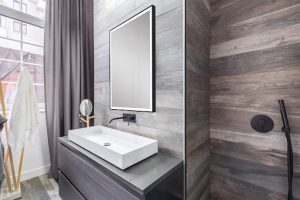 This lighting works in different ways and offers a superior function for bath lighting. Some mirrors have lights at the top to provide a larger area of glow, while others incorporate lights along the sides and bottom to create even greater immersion and reduce shadows for your morning preparation. If you want something luxurious, you can go for mirrors with a backlit environment. This places the light behind the mirror to create a softer yet sufficient amount of light. Plus, efficient and easy-to-use LED lighting can help you save money over time.
At GlassCrafters, our elegant illuminated mirrors offer a high Lumen output of 1600+ to eliminate shadows in eye sockets or beneath your chin, a high color rendering index (CRI) of 90+ for an accurate complexion reading, and a Kelvin color temperature of 3000K. On the Kelvin scale, 3000K is warm, white light, also known as, "natural light."
Improved Aesthetic Appeal
A high-quality illuminated wall mirror with a defogger will keep your bathroom sleek, clean, and minimal, regardless of your current room's style. You'll feel like you're stepping into a beautiful hotel bathroom every day!

GlassCrafters Tribeca framed and Chelsea frameless mirrors offer low-profile designs in portrait or landscape shapes. They are designed to install easily and come in crisp, contemporary, or transition styles to harmonize with most bath decor. Light framed options come in a variety of metal finishes to match faucets and other decorative hardware.
Better Bathroom Visibility
Don't you just hate it when you step out of a hot shower to shave, do your makeup, or otherwise use your mirror, only to find it all fogged up?
With an antifog bathroom vanity mirror, you won't need to wipe down your mirror or squint through the fog. When switched on, these antifog mirrors feature a heated element that prevents the build-up of condensation. Think about how a bathroom mirror with lights and a defogger could save time during a typical morning rush! Simply put, this type of hassle-free lighting eliminates waiting and smears to give you a crystal-clear view.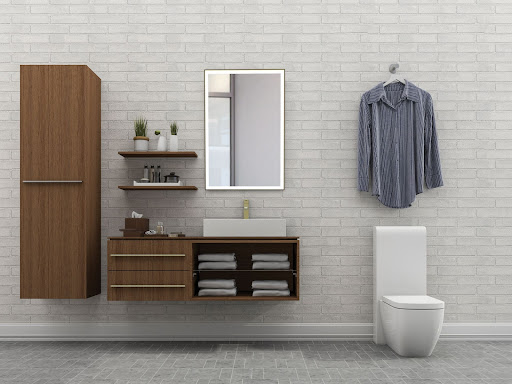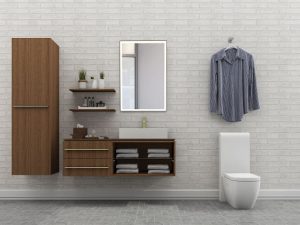 Key Takeaways
Adding an LED-backlit defogging mirror to your bathroom will increase your home's resale value, improve your bathroom experience, and upgrade your aesthetic with convenient and contemporary decoration.
The benefits of an illuminated wall mirror with a defogger are:
Superior Function - Ideal Lumen output for makeup application & daily grooming tasks, high CRI, plus LED lights can help improve your energy usage!

Aesthetic Appeal - High-quality luxury enhances any space, frameless or framed options to suit your preferences.

Better Visibility - No more mirror-wiping after a shower!
GlassCrafters is your premier source for a bathroom mirror with light and defogger built-in. Our mirrors are easy to install and offer exceptional functionality. Request a custom design, email sales@glasscraftersinc.com or call (888) 683-1362 for exceptional service on your next mirror installation or upgrade.