Updated On:
July 24, 2021
When it comes to installing a new cabinet for your bathroom, there are plenty of things to consider. Not only do you have to choose sizes, colors, and materials, but you also have to choose the best style for your individual taste. Given that there are so many different options, this is a process that can take longer than you think. For instance, one type of cabinet you should take note of is an art deco mirrored cabinet. Ever heard of them? Well, the following is an overview of all the essentials.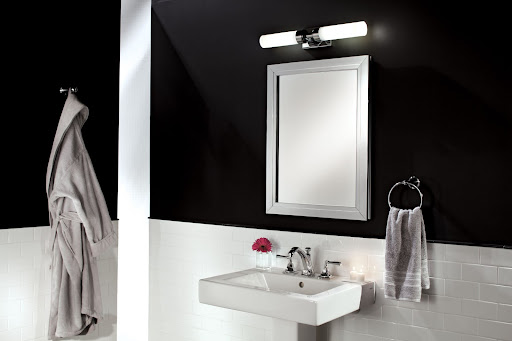 The Art Deco Style
The Art Deco style originated in France and eventually made an impact on architecture and design in the US in the 20s and 30s. Back then, it was featured on everything from buildings to products, locomotives, and more.
These days, the Art Deco style is often seen in major US cities, such as New York and Chicago, where it has gone mainstream. Especially in trendy areas, such as New York City, the Art Deco style seems to be one that many businesses and individuals gravitate towards.
Moreover, it has transcended time. Despite the fact that it was created so long ago, it is still a favorite among older and younger generations alike. This is largely due to its traditional, sleek, minimal aesthetic, which also has an air of opulent elegance.
Prominent features:
Chevron patterns: The use of Chevron patterns are etched into the designs.

Retro Vibes: Although they can still be somewhat traditional, most Art Deco designs have a retro feel.

Versatility: The Art Deco style is also highly versatile. Therefore, those who choose this style for their homes will have quite a few options.
Art Deco Style Mirrored Cabinets
Deco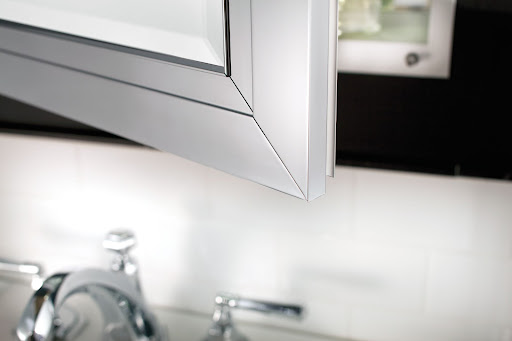 By incorporating chevron shapes in the steps of the detail the Deco perfectly fits the art deco style. Its refined retro design radiates progressive charm and celebrates the symmetry of style. It's available in five finishing options - Polished Chrome, Polished Nickel, Brushed Nickel, Brushed Bronze, and Oil Rubbed Bronze. Furthermore, GlassCrafters stands out amongst the competition because we go above and beyond with the polished plated finish, so this product matches high-end faucets and other accessories in the bathroom.
Park Ave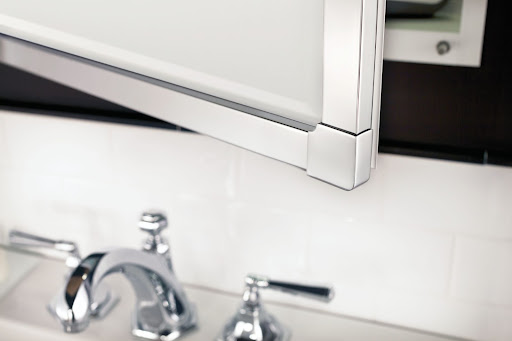 With its finials in the corners, the Park Ave mirrored cabinet accentuates a regal ambiance in your home. It is available in six finish options - Polished Chrome, Polished Nickel, Satin Brass, Iron Black (Matte), Brushed Nickel, and Oil Rubbed Bronze.
Trinity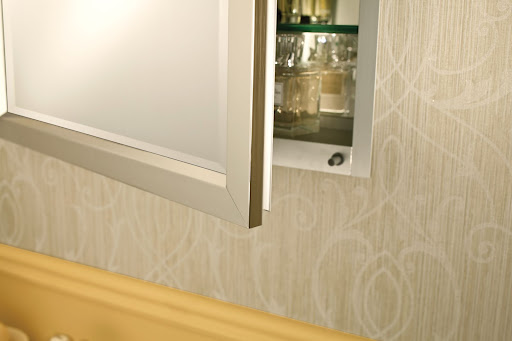 The Trinity's chamfered shape, while more a transitional style, can work with art deco given the chamfer, sharp details in the corners. It adds a timeless, refined elegance to any room. It is available in seven finish options - Polished Chrome, Polished Nickel, Satin Brass, Iron Black (Matte), Brushed Nickel, Oil Rubbed Bronze, and Brushed Bronze.
Are you creating an Art Deco bathroom style?
If you are interested in creating an Art Deco aesthetic for your bathroom, you're in great company. As mentioned, Art Deco remains one of the most popular styles of decor for people from all walks of life. So not only should you be looking for the perfect tiles or wallpaper, but you should also find an Art Deco medicine cabinet, door handles, and much more. Speaking of which, a vintage mirrored medicine cabinet could be one of the best products to install to make your newly renovated bathroom look amazing.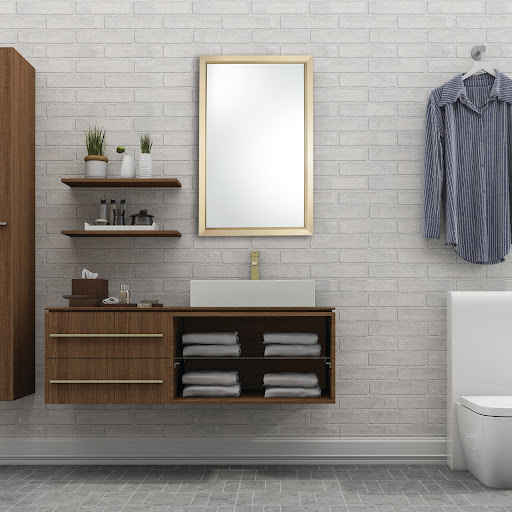 Key Takeaways:
Art Deco mirrored medicine cabinet

designs are one popular option for those interested in installing new cabinets in their bathroom space.

Art Deco is known for being modern, retro, and upscale.

An Art Deco bathroom cabinet can be one of the best accents to make your bathroom aesthetic pop.
Looking for a premium quality vintage Art Deco medicine cabinet?
Overall, if you are looking for an Art Deco style medicine cabinet, your friends here at GlassCrafters are here to help. As a family-owned and operated private company that was established in 1991, GlassCrafters has grown into a leading Full-Service Manufacturer and Installer of Luxury custom shower enclosures, glass shower doors, sliding shower doors, custom bath enclosures, opulent, custom frameless shower enclosures, luxury mirrored cabinets, as well as custom mirrors. We are also a Laminated Architectural Glass Manufacturer. Offering superior products, here at GlassCrafters, we pride ourselves on offering highly durable, sturdy, shiny, impressive pieces that look great and are easy to maintain. Contact us today for a quote and more information.