Updated On:
January 24, 2022
At GlassCrafters Inc., we offer a variety of finishes for our shower doors and framed medicine cabinets to fit whichever aesthetic you are looking for. One of our most popular finishes is brass. This is because brass is very durable. Today, we'll go over the differences between brushed brass and polished brass, and find out which one is best suited for your bathroom.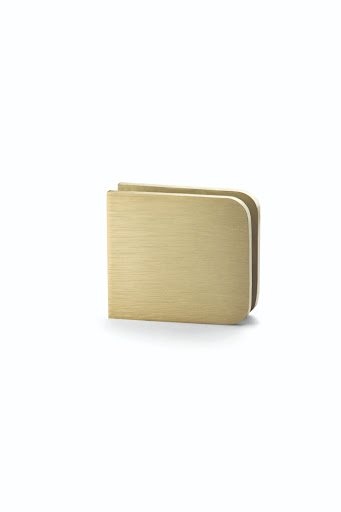 Is Brushed Brass The Same as Polished Brass?
Brushed brass is not the same as polished brass. Each brass finish has its unique differences in color, coating, and specific advantages they offer. Polished brass is shiny and sleek, as it has been polished and finished with a lacquer to prevent it from tarnishing. This bright, shiny, reflective material can be a great addition to any bathroom and is ideal for anyone who likes traditional or modern design settings that stand the test of time. At GlassCrafters, this finish is available on our Regal Series™, Majestic Series™, and Royal Series™ shower doors.
Brushed brass, on the other hand, lacks shine and luster. It is a more muted brass in color which makes it look very similar to natural brass. This brass is also treated to prevent it from tarnishing and is finished in a matte texture. At GlassCrafters, this finish is available on our framed medicine cabinets.
Is Brass Outdated?
Brass is not outdated. It's actually one of the more popular bathroom fixture finishes! In fact, there are a lot of other finishes to choose from, there's bound to be one that fits your personal aesthetic. While we're only going over polished and brushed in this blog, there is also lacquered, weathered, and antique brass.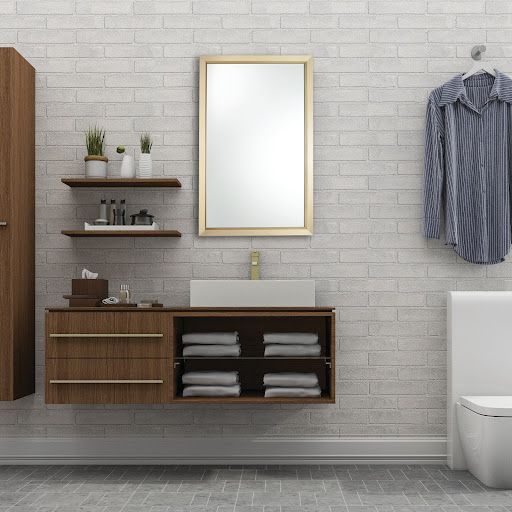 What Are The Benefits of Using Brass as Your Finish?
There are many different benefits to using a brass finish on bathroom fixtures. For example, polished brass is durable, easy to clean, and can easily match with other bathroom fixtures.
Brushed brass, on the other hand, provides a nice accent color without the polished look and won't show fingerprints or water spots due to its matte coating.
What Aesthetics Does Brushed or Polished Brass Fit Into?
Using brass is the perfect way to add some warmth and elegance to your home. Polished brass perfectly compliments colorful designs and can add some glamour to a neutral room, fitting it into modern, traditional, and eclectic aesthetics. Brushed brass, on the other hand, is more muted in color, making it excellent for a classy or elegant look, perfect for modern, traditional, and contemporary aesthetics.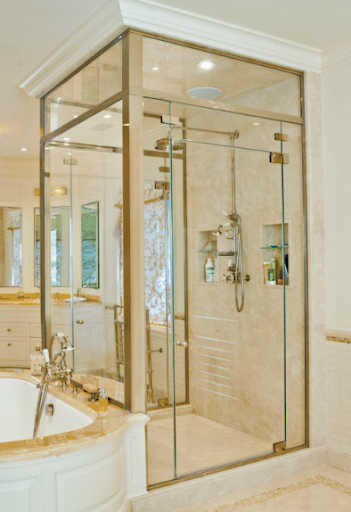 Choosing the Perfect Brass Finish
When you are deciding on which brass finish you want to include in your bathroom there are plenty of things to consider. As you now know, satin brass has a matte texture that won't show fingerprints or water spots and looks great in traditional, modern, or contemporary homes. When combined with matte black it really makes a visual statement. On the other hand, polished brass is shiny and reflective and looks great in modern, traditional, and eclectic homes.
All in all, both types of brass are highly durable and can withstand hot and cold temperatures. Therefore, depending on your unique needs and circumstances, either of these brass finishes may be ideal.
Key Takeaways:
Polished brass is bright, shiny, and reflective, whereas satin brass is more muted and lacks the shine and luster.

Either brass finish would look great in a modern or traditional home.

Each brass finish has its unique advantages. Polished brass is durable and easy to clean, whereas brushed brass won't show fingerprints due to its matte coating.
Interested in Brass Bathroom Fixtures?
If you are looking for your bathroom fixtures to have a brass finish, we're here to help! Here at GlassCrafters Inc., we go above and beyond to ensure we offer high-quality and high-functioning products. There's a wide variety of shapes and sizes to choose from, whether you prefer polished or brushed brass! Contact us today for a quote and more information.