Updated On:
July 12, 2022
Nothing upgrades the shower better than new shower doors. However, it can be challenging to choose which to buy with so many options out there. At GlassCrafters, we produce high-quality, luxury shower doors. Keep reading to discover why the Majestic Series™ is the best choice for most families!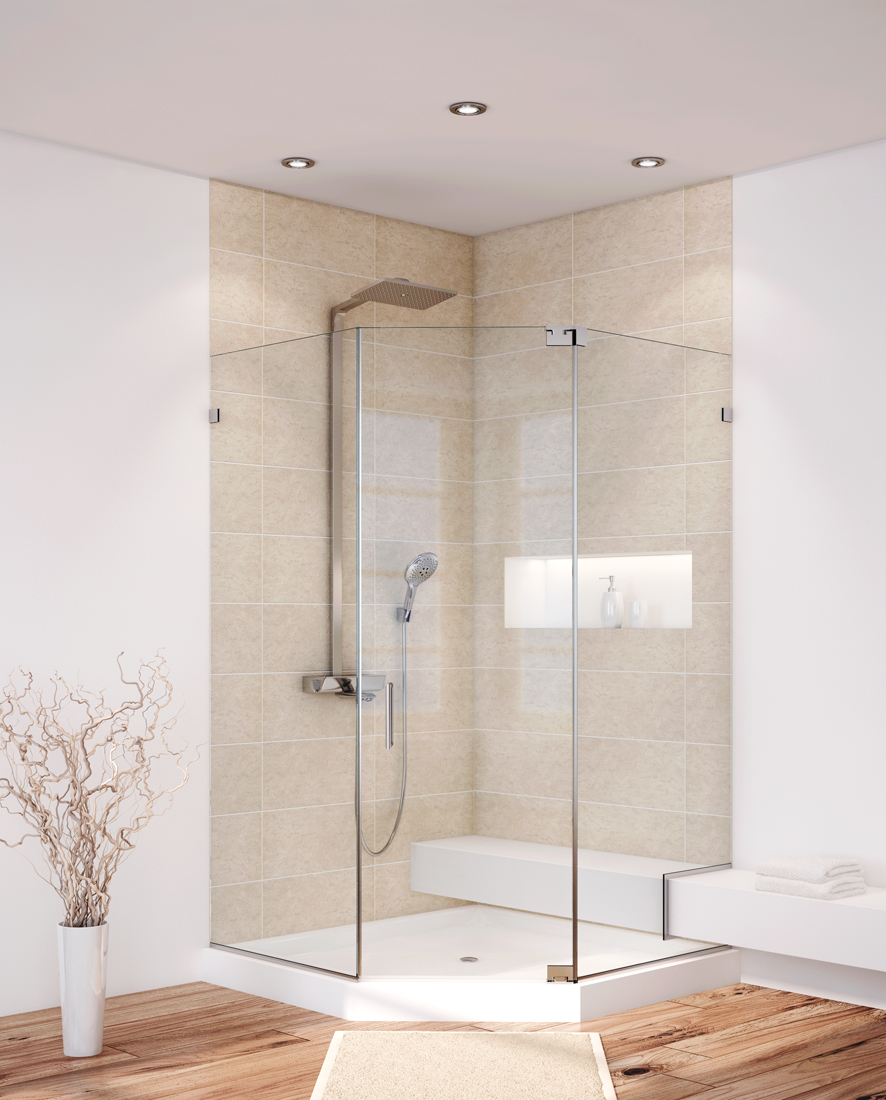 The Majestic Series™ Shower Doors Benefits
Power of the Pivots
The Majestic Series™ shower doors have state-of-the-art pivots on both the top and bottom of the glass, so they don't have to rely on the wall. Because of this placement, they're easy to install, and much more convenient and versatile than the competition!
Handles Weight Like a Champ
Thanks to the floor pivots at the bottom of the glass, these hinged frameless shower doors can handle plenty of weight. This means that your shower will have fewer problems with potential leaking making it a convenient purchase for the whole family.
Additionally, you won't have to make many service calls to adjust the shower doors after installation. Over the years, this can save you plenty of time and money.
A Lifetime Warranty
The Majestic Series™ shower doors also come with a lifetime warranty! If you are unsatisfied with the performance of our pivot hinges or hardware at any time, all you have to do is give us a call. In addition to offering a lifetime warranty, we have customer service specialists ready to make sure you are completely satisfied with our products and services.
Ultra-Clean Aesthetic
Given the lack of bulky metal headers or channels, the Majestic Series™ frameless shower doors offer an ultra-clean aesthetic to perfectly fit a transitional or contemporary style.
Glass Types and Metal Finish Options
The Majestic Series™ shower door also comes with an abundance of different glass types and metal finishing options, so you can customize your shower door exactly to your needs. 
For metal finishes, we have eight options available - Polished Chrome, Polished Nickel, Brushed Nickel, Brushed Brass, Brushed Chrome, Iron Black (Matte), Oil Rubbed Bronze, and Polished Brass!
For glass types, we have four options available - Standard Clear, Standard Acid Etched, Low-Iron Clear, and Low-Iron Acid Etched.
Want the Royal Treatment?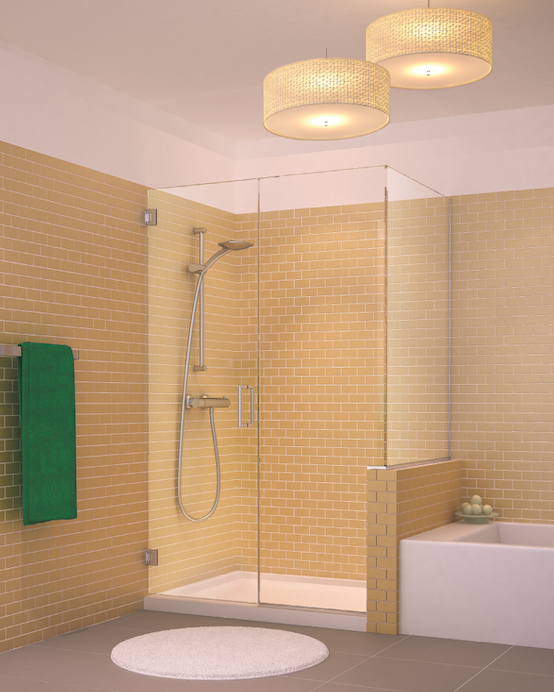 As great as the Majestic Series™ is, it's not for everyone. Some families wish to pursue slightly cheaper options or simply want to explore different designs.
If that sounds like you, then we recommend checking out the Majestic's sister, the Royal Series™ shower doors. As opposed to the Majestic Series™, these shower doors rely on wall pivots for installation. Given that the vinyl on the side of the wall has to get cut out around the hinges, installation for the Royal Series™ is a little harder. At GlassCrafters, we offer a three-year warranty on the pivots for the Royal Series™.
Ultimately, the Majestic Series™ and the Royal Series™ offer great value and an amazing aesthetic. Installing either of these doors will give your bathroom a major upgrade!
Key Takeaways:
The Majestic Series™ offers a lifetime warranty, state-of-the-art glass pivots, and an ultra-clean aesthetic.

For an alternative to the Majestic Series™, we suggest the Royal Series™.
Get New Shower Doors Today!
Ready to upgrade your shower doors? Here at GlassCrafters Inc., we specialize in selling the highest-quality products for your home. If you're ready to treat your home to an amazing upgrade, all you have to do is contact us today!