Every home has a different aesthetic and every detail selected within that home reinforces that aesthetic. Even the selection of something seemingly simple like shower doors can radically affect the look and feel of the space. In this blog, we'll discuss framed vs. frameless shower doors and which one you should pick based on the aesthetic you're going for.
Benefits of
Framed Shower Doors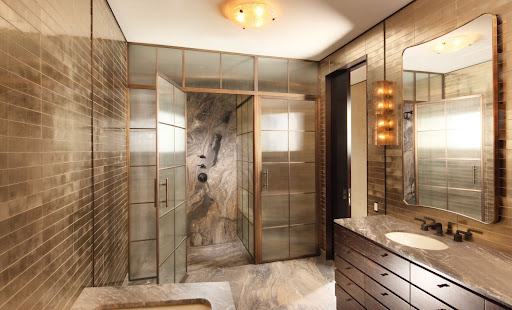 More Customization Options to Fit Multiple Aesthetics
With framed shower doors, a wider range of aesthetic styles and customizations are available. In fact, framed shower doors can even accommodate a more traditional look that fits a more traditional home, or they can be designed into something more contemporary and sleek.
The metal used for the frame can be matched to the rest of the bathroom space, whether you choose aluminum or solid brass material, which are available in a variety of color finishes. If you have strong visual accents in play with your faucet and other bathroom finishes, a framed shower door might be the perfect finishing touch. Framed shower doors are also now being made into revamped classics, such as the iron matte black framed shower doors. The matte black frame can bring a more modern touch to your style space.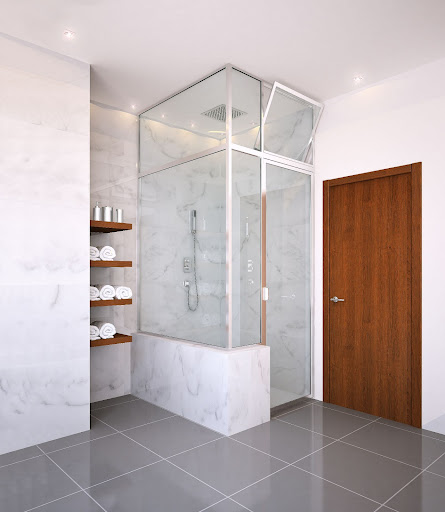 Stylistic
But the core appeal of framed shower doors is stylistic. The customization features allow for framed shower doors to do more than just match existing fixtures. The frame can be totally coordinated with the space, to match the vibe and completely change the aesthetic.
Lower Chance of Leaking
It's worth noting that framed shower doors also come with a slightly lower chance of leaking because the frame helps to seal off the shower space. In a frameless door, there is vinyl providing the seal—which can overall block any potential leaking—and a magnetic catch helps secure the door in place. However, depending on how the water is pressurized, it may erode the vinyl over time—which is part of why regular maintenance and care are important to preserve the structural integrity of any shower doors.
Benefits of
Frameless Shower Doors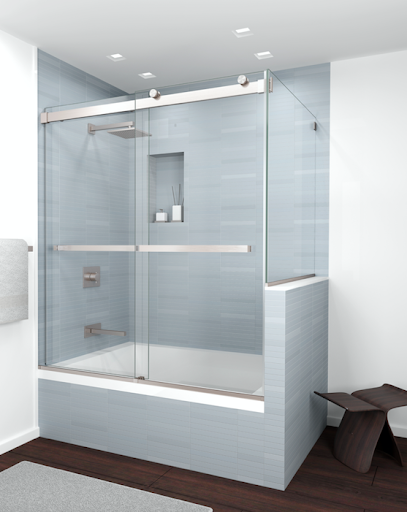 Style
The core benefits of frameless shower doors are also stylistic, although these lean to be more contemporary in their style. Minimalist chic through modern sophistication calls for glass frameless shower doors, which visually draw the least away from the space.
Opportunity for Accents
The biggest opportunity for accents comes with the hinges and maybe the handle since there is no metal around the perimeter of the door. Overall, the look of frameless shower doors allows for other features of the shower space to be shown off, such as imported marble or other finishes.
However, from a cost perspective, frameless shower doors can run homeowners on either side of the spectrum. They can be more expensive or more affordable than a framed shower door, based primarily on the final finishes of the handles and hinges, as well as how complicated the installation is.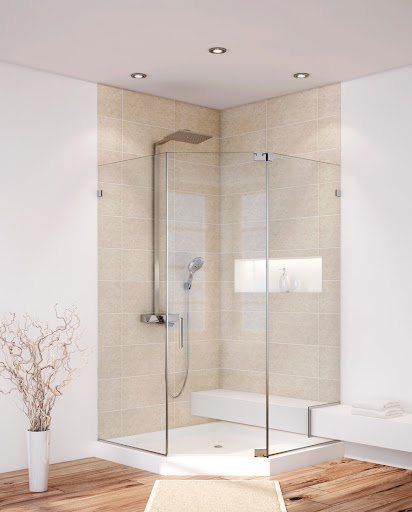 Key Takeaways:
So, how do you choose between framed shower doors versus frameless shower doors?
Overall, the core difference between

framed shower doors

and

frameless shower doors

is aesthetic, and a matter of personal preference as well as what's needed to match the rest of the bath space.

Framed shower doors

offer the widest range of customization options, while

frameless shower doors

provide the least visual distraction from the materials used in the bathroom.

While

framed shower doors

tend to form a slightly better seal, both types of shower doors have come a long way in their construction and durability.
A well-installed shower door of either type will keep water in the shower, complement the aesthetics of your space, and last over time. GlassCrafters is proud to provide top-notch custom shower enclosures, glass shower doors, and sliding shower doors. Call GlassCrafters today at (888) 683-1362 to learn more about how we can install the perfect shower doors for your home.