Updated On:
August 30, 2021
If you are someone who prefers your decor style to be more understated, you are essentially a minimalist. As such, you are typically attracted to clean and simplistic pieces while also being modern and aesthetically pleasing. Therefore, it can take you quite some time to find the right products and pieces to decorate the various rooms in your home.For instance, the bathroom is an area that can be especially difficult to decorate when you are sticking to a minimalist style and color scheme. In particular, the shower doors can often be of special concern. This is because many companies tend to carry the same types of shower doors, which are either too simple or over the top. Luckily, GlassCrafters has plenty of products to choose from.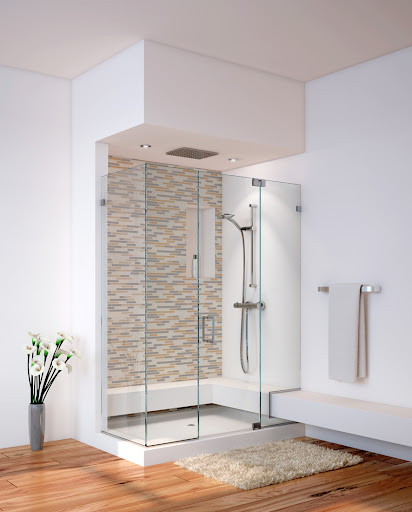 What is a minimalist look?
In case you are unaware, a minimalist look is a look that is as clean and simple as possible. When applied to the realm of bathrooms and shower doors, minimalism would be products and pieces that have fewer patterns, knobs, colors, hardware, etc. Moreover, minimalist shower doors are typically frameless to make them appear as simple as possible. Additionally, many of these shower doors are composed of glass and handles only. Therefore, the only finish colors to consider are the colors of metal handles they are adorned with.
Minimalist features:
In particular, if you are interested in minimalist decor, you are attracted to the following common features:
Durability: One of the top benefits of investing in minimalist decor is that it is known for being highly durable. This is because the minimalist decor is meant to be simple and highly functional. So, these pieces often look great and require minimal upkeep.
Effortless Aesthetic: As mentioned, minimalist decor often has an understated aesthetic. Therefore, when matched with the right decor, these pieces are effortless and offer a classic appeal.
Innovation: Since the main focus on minimalist decor is simplicity and functionality, many of these pieces are created using cutting-edge technologies. This means they are made from the best quality metal and glass; they include premium quality handles, and other materials, and more.
Less Hardware: Additionally, a minimalist bathroom glass shower door is likely to have far less hardware than other types of shower doors. For instance, they may not require things such as side rails or bottom tracks.
Therefore, if you are interested in minimalist decor, you should embrace pieces that are as clean, durable, effortless, cutting-edge, and simplistic as possible.
The Best Shower Doors for a Minimalistic Look
Equalis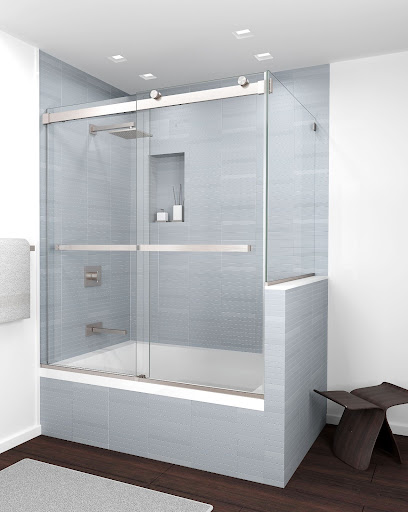 GlassCrafters' Equalis Series™ shower door features durable and long-lasting hardware including stainless steel rollers with concealed ball bearings. It is also available with Standard Clear tempered safety glass and EnduroShield® protective glass coating. The frameless by-pass offers a timeless, contemporary aesthetic making it perfect for the minimalistic look.
Matrix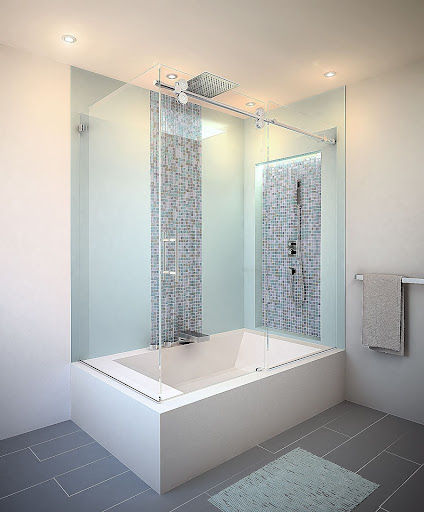 The Matrix Series™ combines technological innovations of stainless steel and carefully crafted glass. This frameless sliding door is supported by a tubular one-inch diameter stainless steel rod. GlassCrafters custom designed bumper system eliminates the need for side rails or bottom tracks allowing for a minimal feel.
Majestic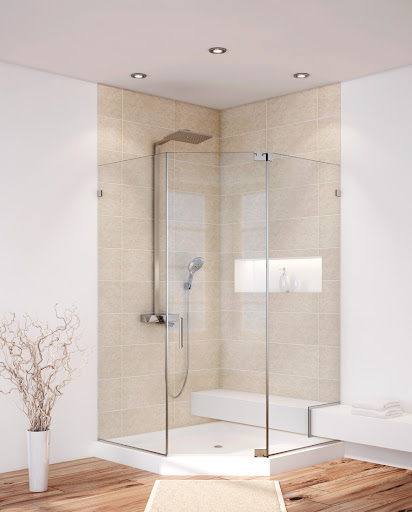 The Majestic is a perfect fit for the minimalistic look as it is the only truly frameless enclosure in the industry. It is designed with solid brass pivot hinges, eliminating the need for bulky metal headers or channels.
Key Takeaways:
Those who prefer clean, understated decor can be described as minimalists.
Minimalist decor is primarily focused on functionality and simplicity.
Minimalist shower doors are typically made from cutting-edge technologies and premium-quality materials.
The Equalis, Matrix, or Majestic are all perfect shower doors to use for a minimalistic feel.
Are you searching for premium quality glass shower doors?
If you are searching for a high-quality minimalist frameless shower door, we've got you covered. Here at GlassCrafters, we pride ourselves on providing businesses and individuals with premium-quality, luxury, custom glass shower doors, shower enclosures, custom bath enclosures, sliding shower doors, custom frameless shower enclosures, luxury mirrored cabinets, as well as custom mirrors. Therefore, if you are looking for minimalistic frameless glass shower doors, you can find them here. Contact us today for more information and to schedule an appointment with our team of experts.