Updated On:
November 27, 2022
Bathroom remodels are one of the most popular home improvement projects, especially since the pandemic. There's nothing nicer than a newly redone bathroom, and nothing more depressing than an old bathroom design with outdated fittings. 
But, before you press go on your bathroom design, it's important to give some thought to your finishes. Should you go with polished chrome fittings or brushed chrome? Your fittings choice can have a big impact on your design. 
Keep reading to find out everything you need to know about polished chrome vs. brushed chrome!
The Difference Between Brushed vs. Polished Chrome
If you're unfamiliar with the terms, brushed chrome refers to chrome that has been finely distressed with a wire brush. This takes away the shine of the chrome plating and gives it a matte or satin finish. 
Polished chrome doesn't go through this step. It has a high-shine, reflective finish covering the base metal. 
Design Considerations
If you're trying to decide between brushed chrome or polished chrome fixtures for your bathroom, one of the first things to think about is the overall design theme you're going for. 
If you've yet to create a design plan for your new bathroom, you can start by creating a simple mood board. This way you can see how brushed and polished chrome will look combined with your other finish choices. 
Polished Chrome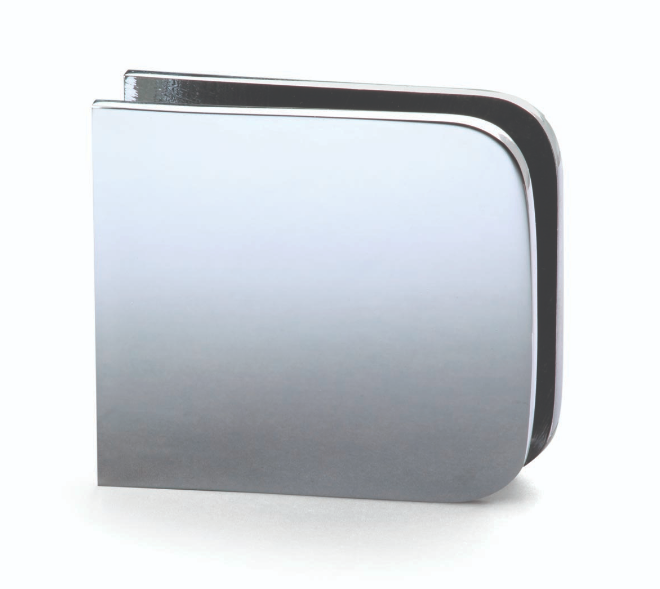 For decades, polished chrome was the number one choice for bathroom fittings. After falling from grace for a few years, it's now becoming a trendy design choice once again. 
Polished chrome pairs very well with designs that are all about sleek luxury. Polished chrome can also be perfect for bathrooms that have a minimalistic design style. It's also a good choice for retro-themed bathrooms. 
Brushed Chrome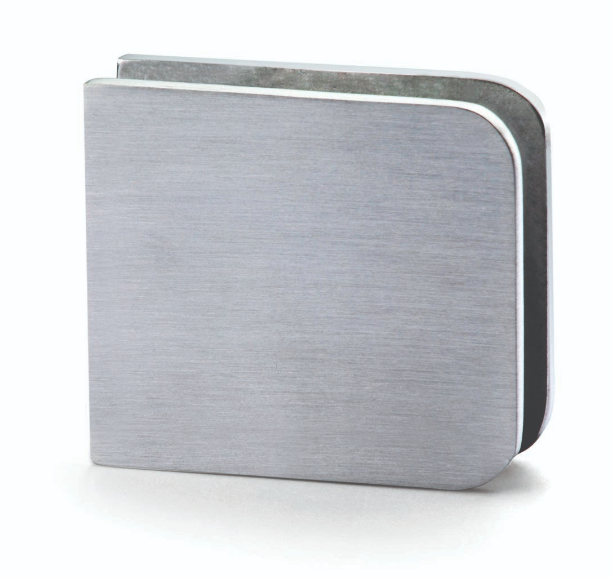 With its softer finish, brushed chrome can also pair well with minimalistic bathroom spaces, especially if you're going after a more organic, wabi-sabi feel. 
Additionally, brushed chrome can be a good option if you want your metal fittings to blend in rather than stand out. It can also be perfect for industrial bathroom designs, one of the hottest bathroom trends of 2022. 
Maintenance
Maintenance is another thing to think about when considering different metal finishes for things like shower doors.
Brushed chrome and polished chrome are both highly durable. However, the one drawback to polished chrome is that its reflective surface isn't very forgiving of water spots. 
If you want your metal shower door handles and faucets to be gleaming at all times, you will need to wipe them down regularly. 
If you don't want to worry about wiping away water spots and fingerprints, a brushed finish might be the better option. 
Key Takeaways:
Brushed chrome is finely distressed with a wire brush to take away the shiny look.

Polished chrome is a high-shine, reflective finish.
Are You After the Best Finishes for Your Bathroom?
It's important to choose high-quality bathroom fittings that will look good for years to come. Polished chrome and brushed chrome are both long-lasting choices, provided there aren't any shortcuts in the manufacturing process.
Here at GlassCrafters Inc, we pride ourselves on supplying luxury, high-quality, custom bathroom fittings. As well as full-service measure, deliver, and install capabilities. If you want the best finishes for your bathroom, from custom shower enclosures to mirrors and medicine cabinets, contact us today.